Have a look a this Gillette Goodwill razor (picture found at Mr Razor's site), paying special attention to the top cap:

Now; look at what Mr  Henry Jaques Gaisman patented and later transferred to Gillette Co LLC, covering both the shape of the blade and the manner in which it was secured in the razor: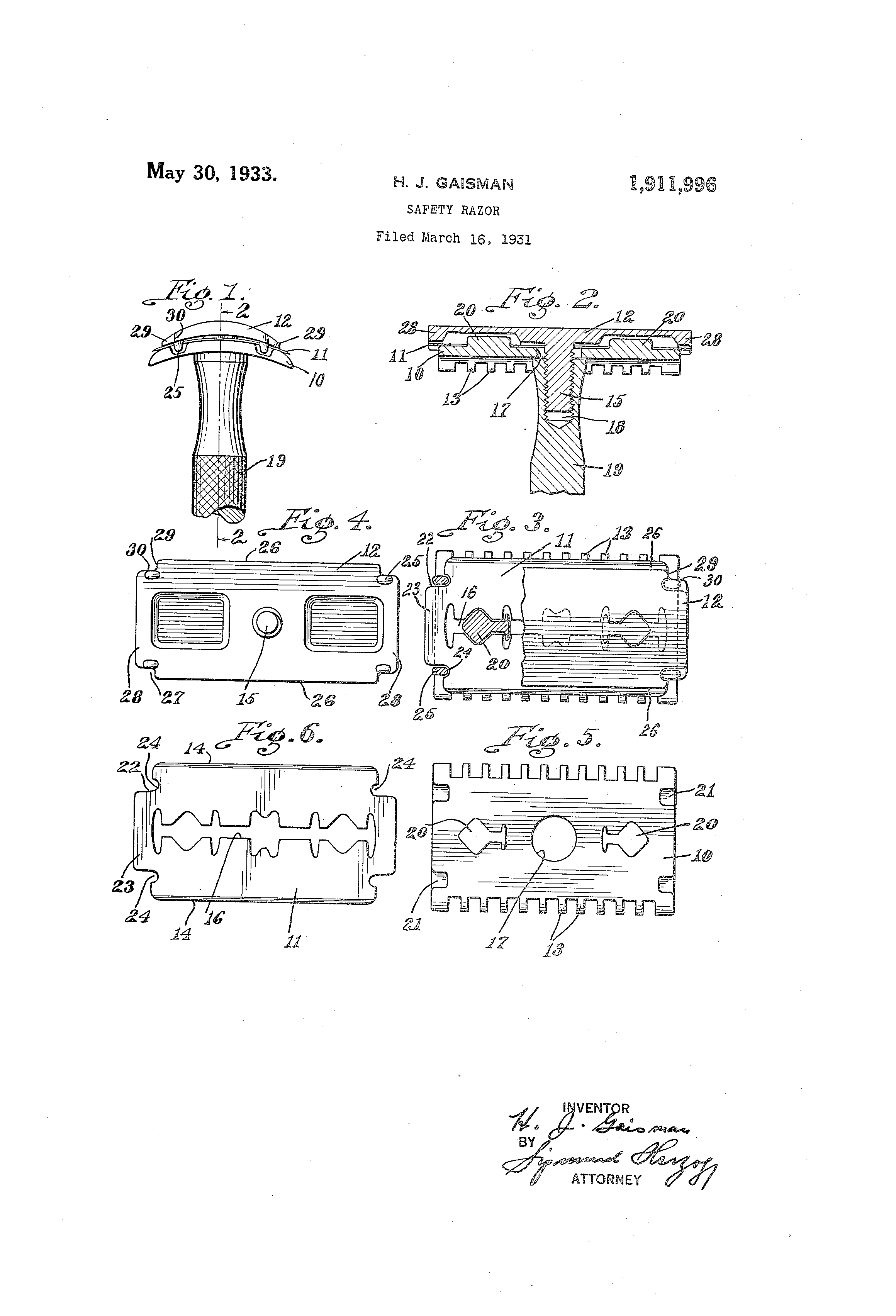 Look at the top cap, with the square cut-outs and corner posts. Look at the Goodwill again. Looks remarkable similar, do they not?
I do believe this is the patent that gave rise to the Goodwill – well, technically to the Probak.
Probak, I hear you say?
Turns out that the DE blade we know and love today isn't really a Gillette blade, but the result of an attempt to work around Gillette's patent on the three hole blade.
Mr Gaisman designed a blade that would work in his proprietary Probak razors (with oddly shaped studs – there was at least eight different base plates and top caps with different shaped studs) as well as in Gillette's razors; but none of his razors could not accept a Gillette three hole blade, thus neatly sidestepping the patent.
With Gillette working on a similar concept at the time – using a slotted blade – the resulting patent conflict ended when Gillette bought out Probak Corp (and their parent company, AutoStrop Co). The stock of Probak razors were given away or sold cheaply (sources differs) as the Gillette Goodwill, and that is the name they are known under today.
To wrap things up, lets look at a Probak advertisement and compare to today's DE-blade:
Apart from the shape of the middle hole – the X-shaped hole creates a lot of corners that 'trap' stress in the metal – the blade design is unmistakably Mr Gaisman's, and not Gillette's. And I only learned the story behind that because I found an old patent online… funny how things work sometimes.